Dive Into Data: 2021 Webinar Series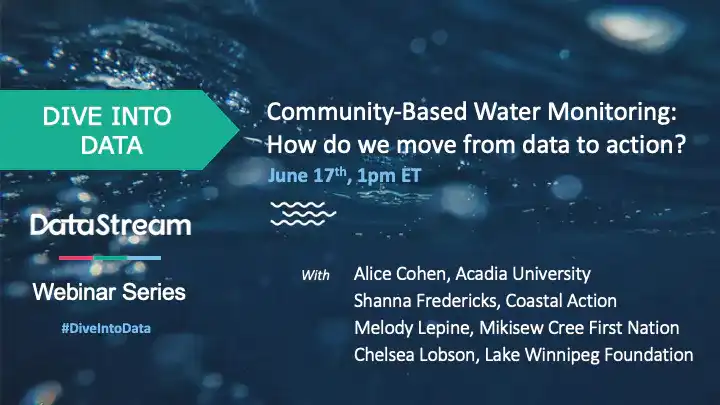 Community-Based Water Monitoring: How do we move from data to action?
Join our panelists as they share their insights and experience, from monitoring within Indigenous rights-based frameworks, to identifying nutrient loading hotspots and filling critical data gaps. 
With Alice Cohen, Acadia University; Shanna Fredericks, Coastal Action; Melody Lepine, Mikisew Cree First Nation; and Chelsea Lobson, Lake Winnipeg Foundation
Thursday, June 17, 2021 | 1 pm (EDT)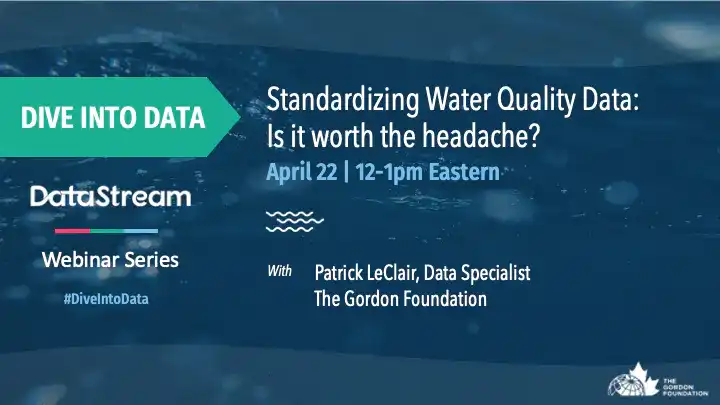 Standardizing Water Quality Data: Is it worth the headache?
Spoiler Alert: It is! Significant investments are made in collecting water quality data, and how that data is reported, organized and shared has a lasting impact on how (or even if) it can be used. Based on the WQX Standard for the Exchange of Water Quality Data, DataStream's upload template is designed to support data reporting best practices and harmonization of data from diverse sources. In this webinar we'll provide an inside look at why we do things the way we do, and walk participants through each of the key elements of DataStream's template for formatting water quality data. 
With Patrick LeClair, Data Specialist, The Gordon Foundation
Thursday, April 22, 2021 | 12 - 1pm (EDT)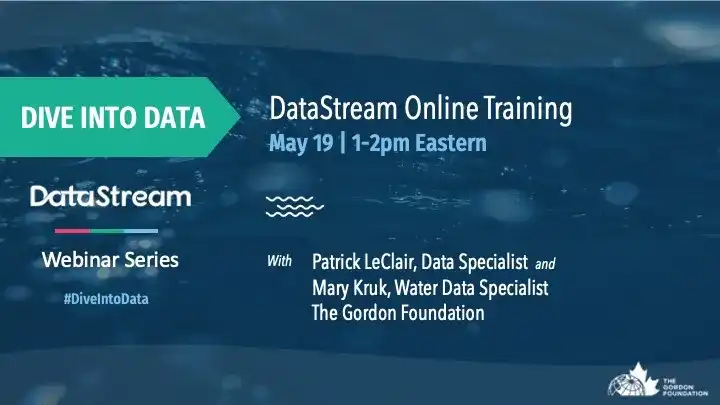 DataStream Online Training
Join us for a deep dive into DataStream's latest and greatest features. From how to upload and update datasets, to navigating the search map and filters to find the data you need, we'll be reviewing the nuts and bolts of how DataStream works -- and how we're working to make it better. Bring your questions and ideas! 
With Mary Kruk and Patrick LeClair, Data Specialists, The Gordon Foundation
Wednesday, May 19, 2021 | 1 - 2pm (EDT)